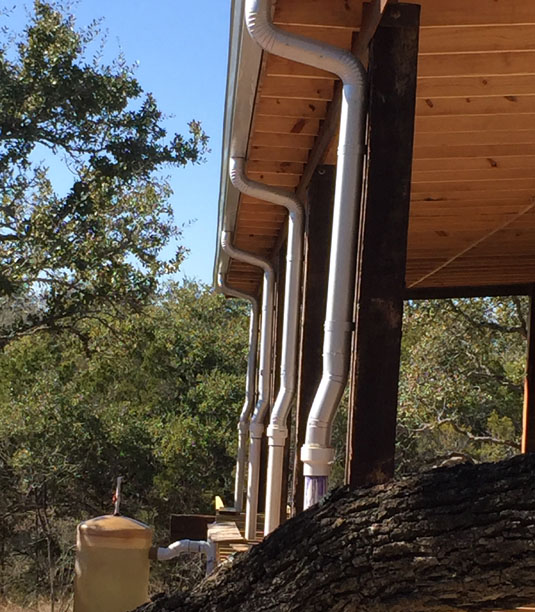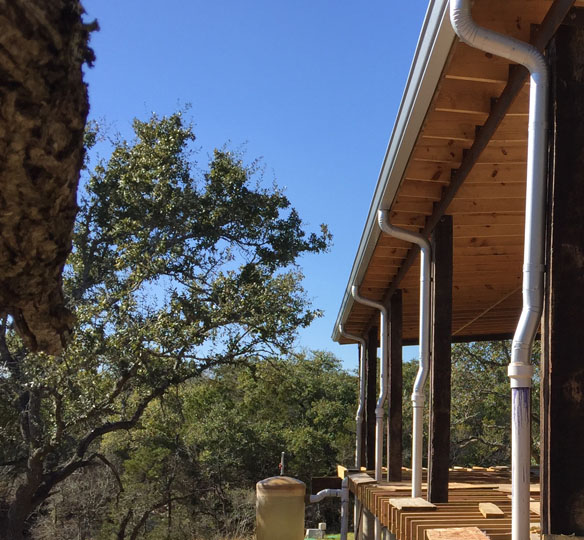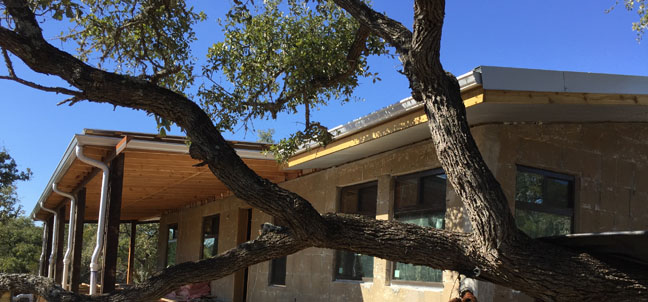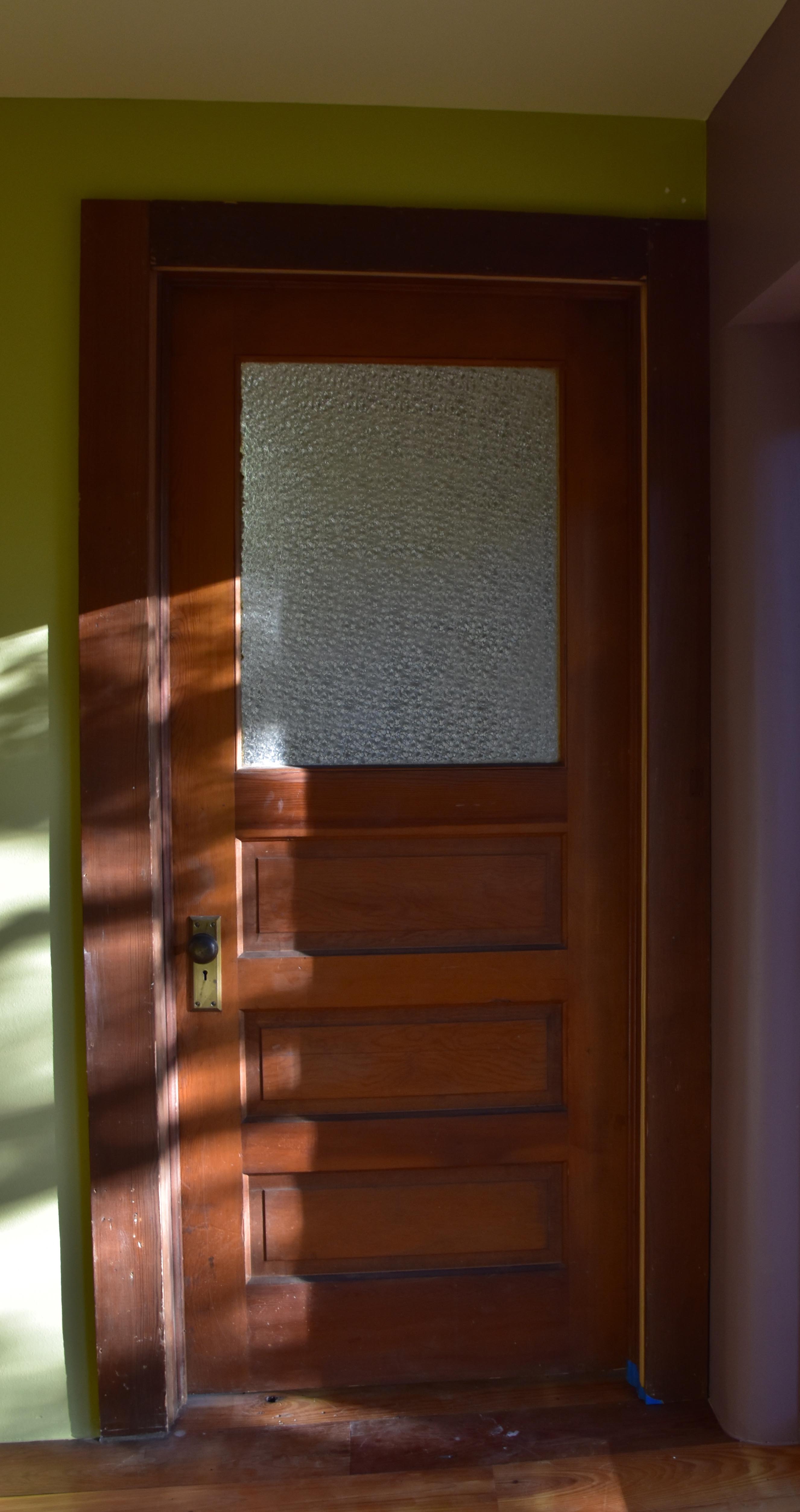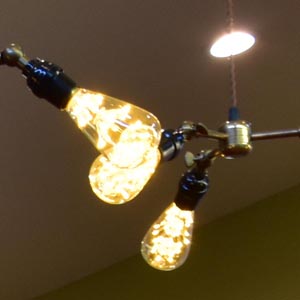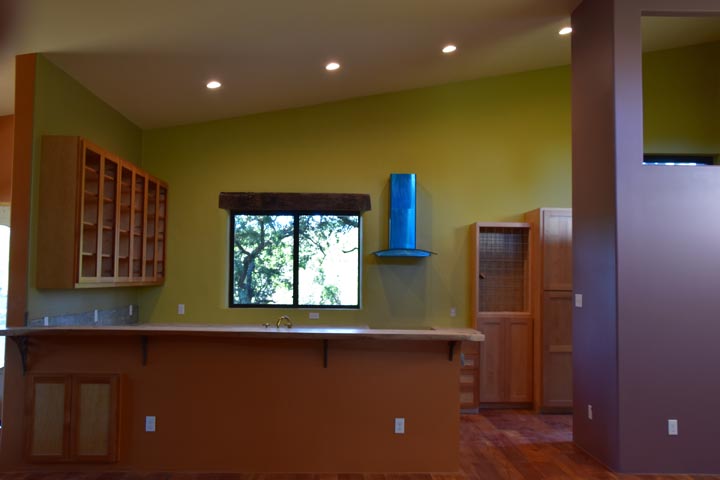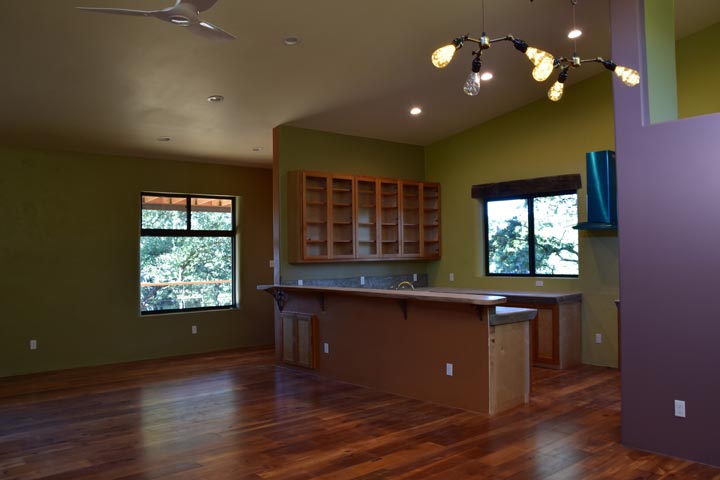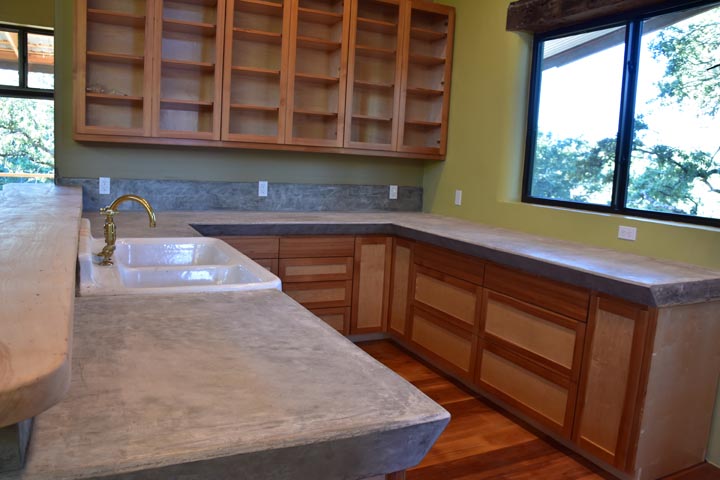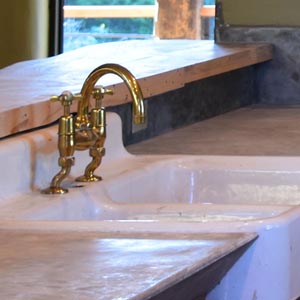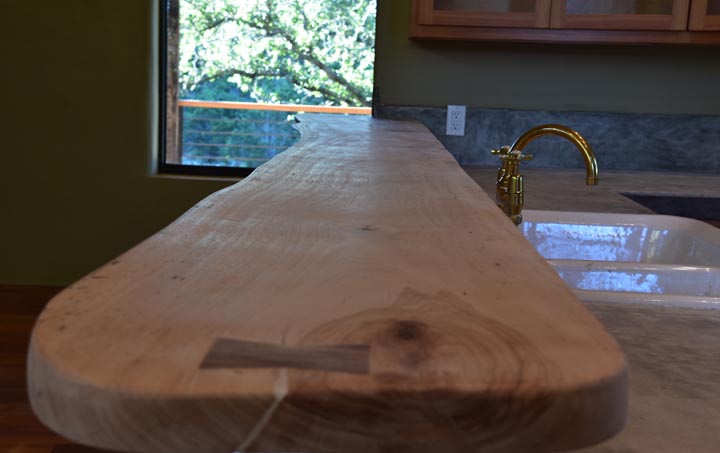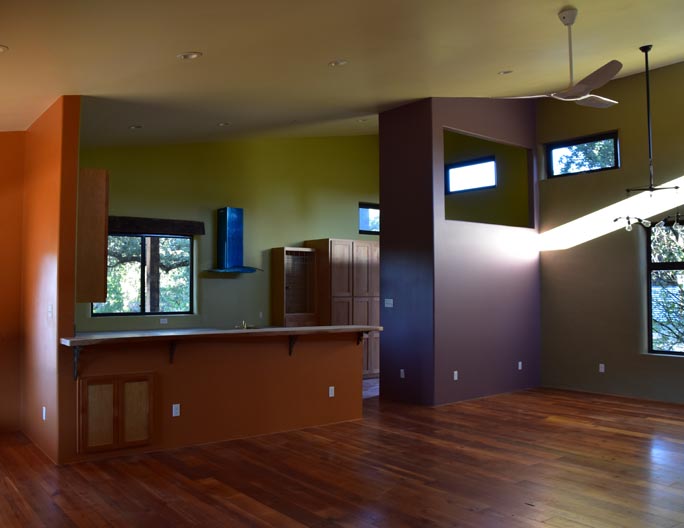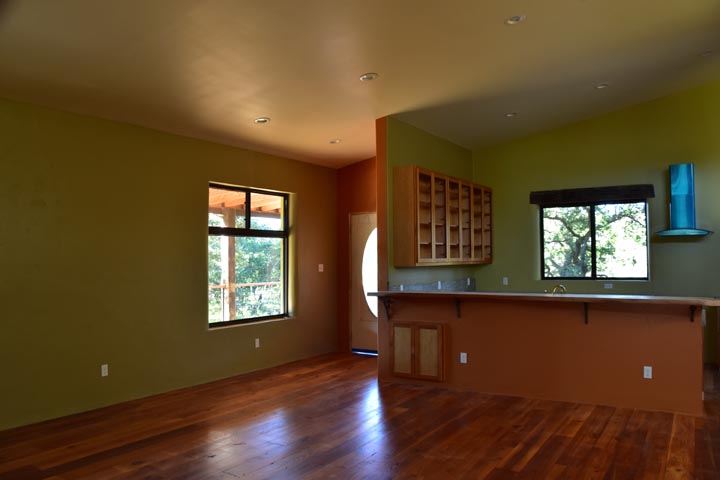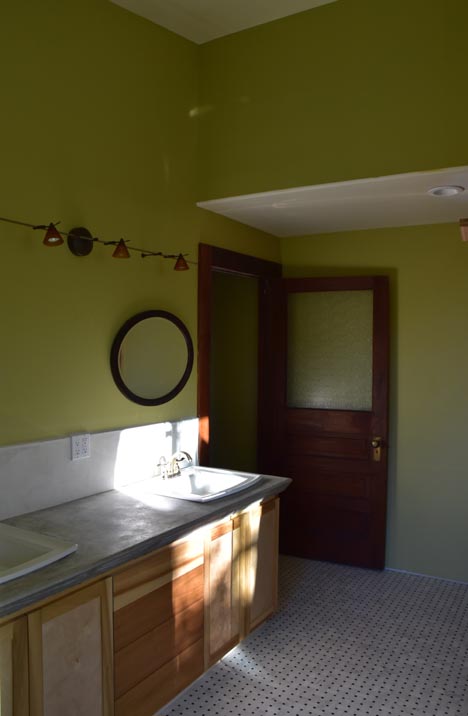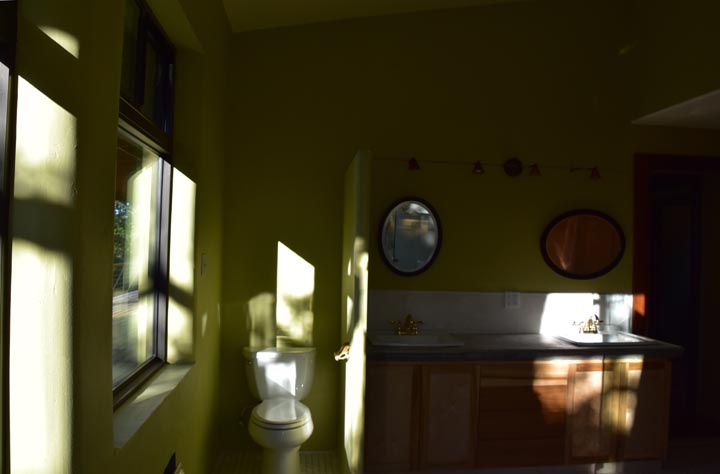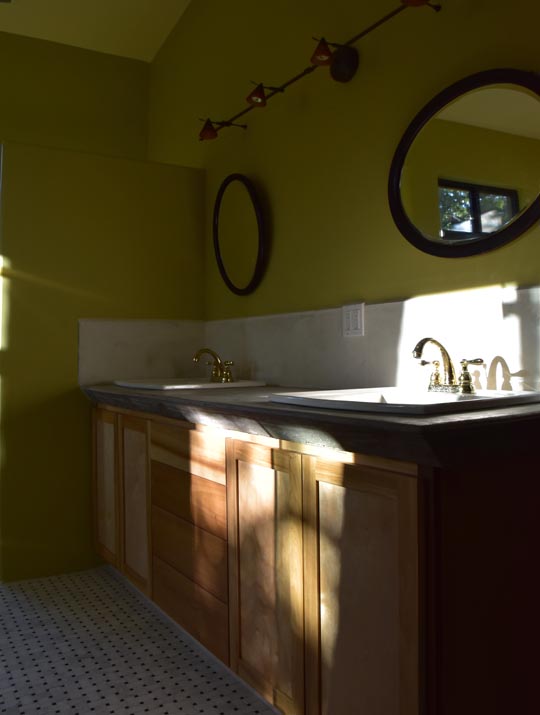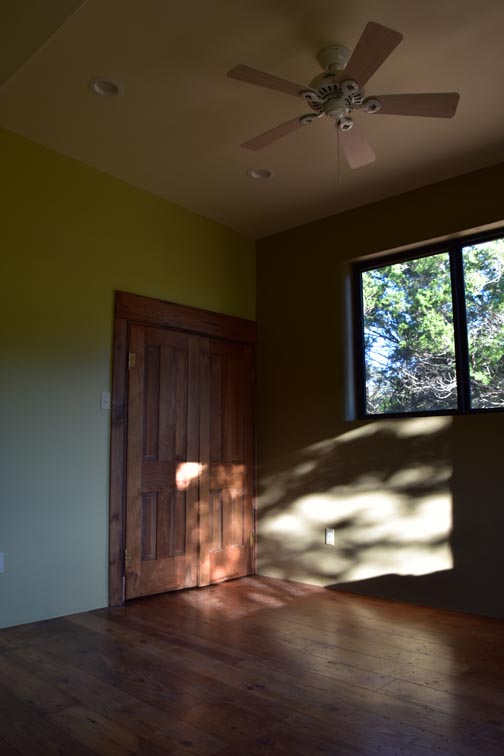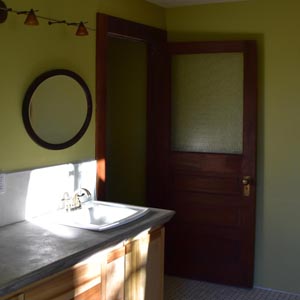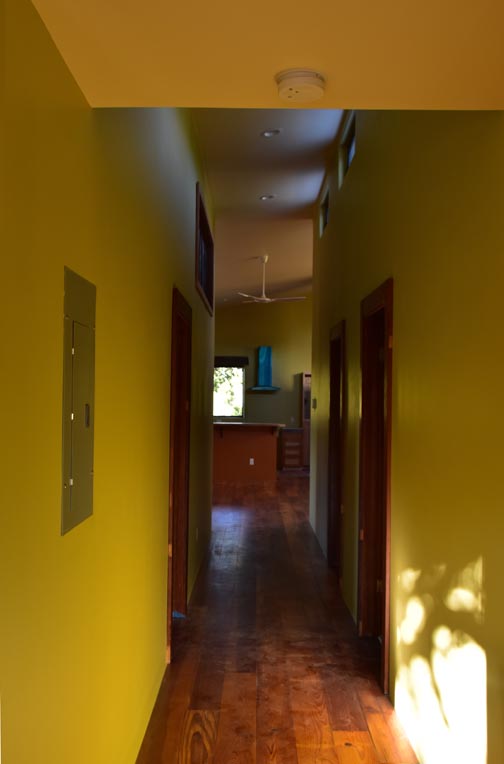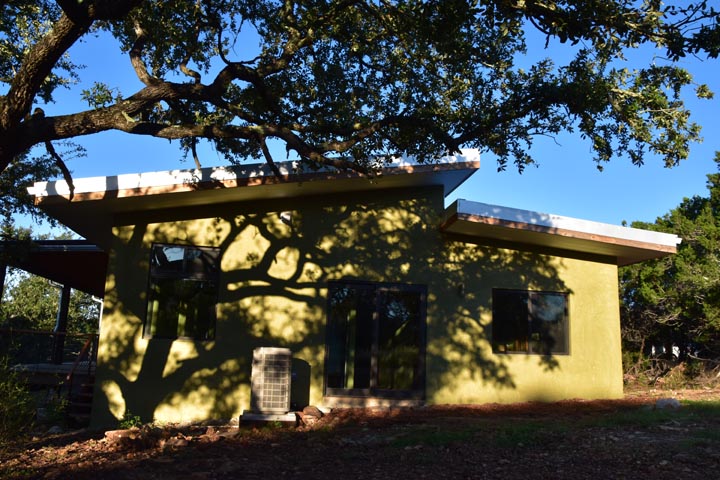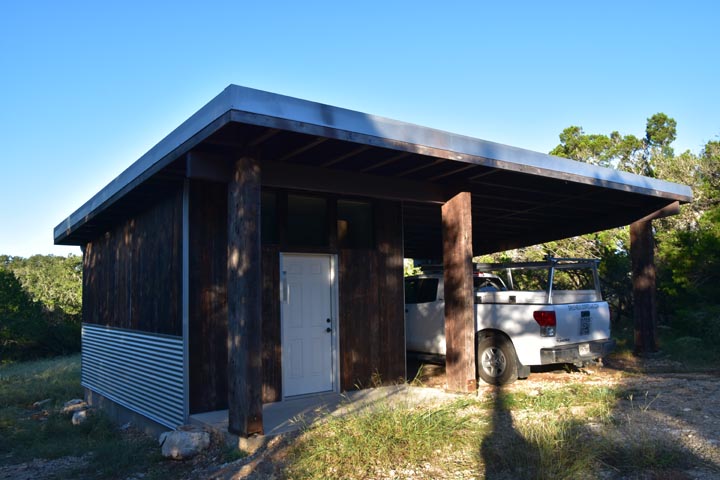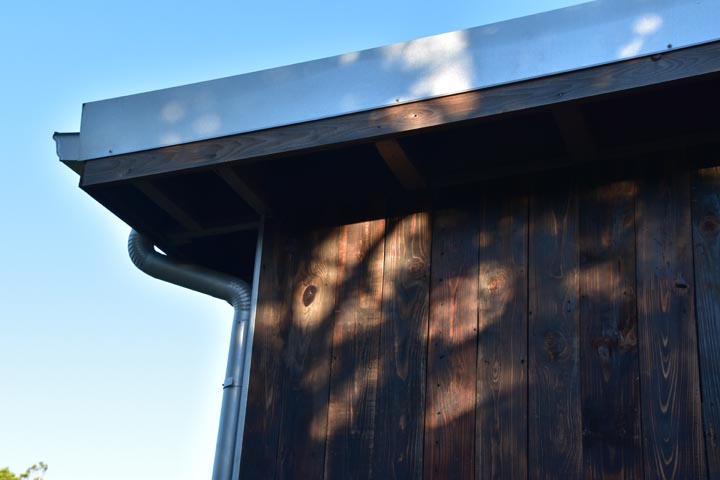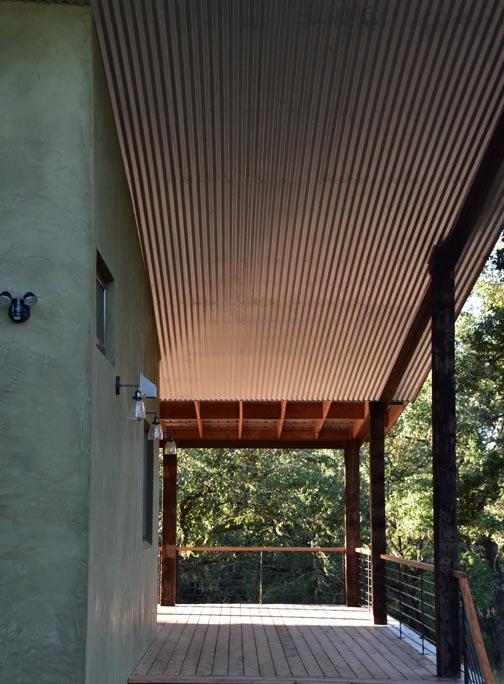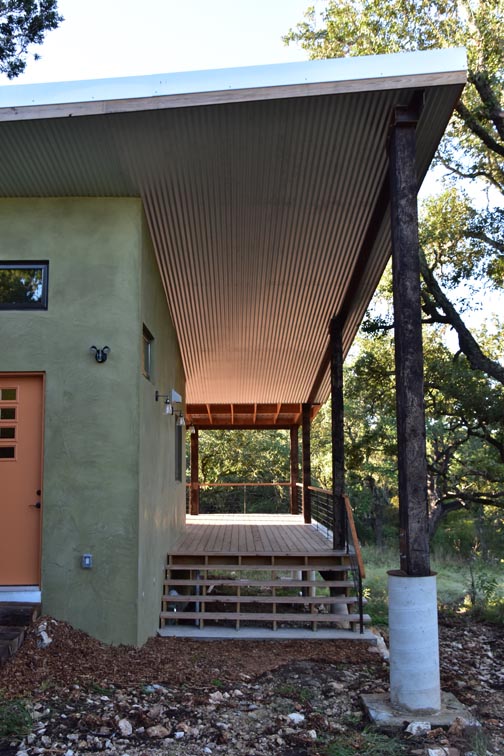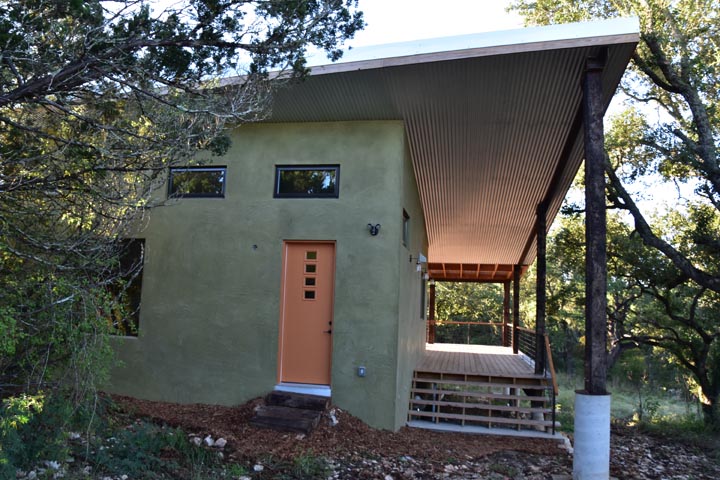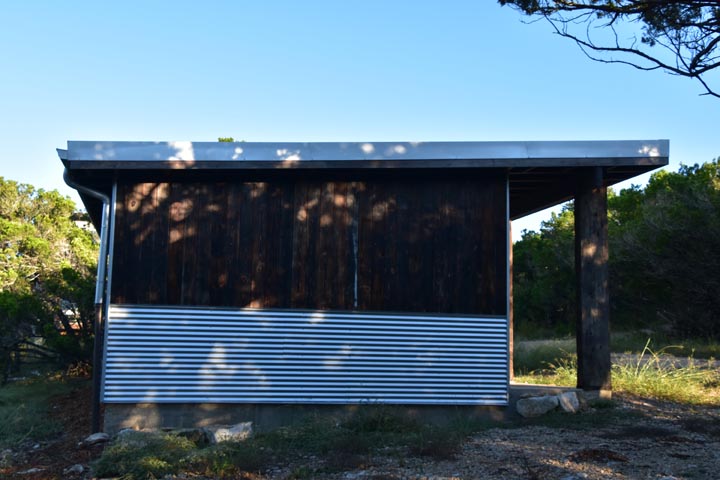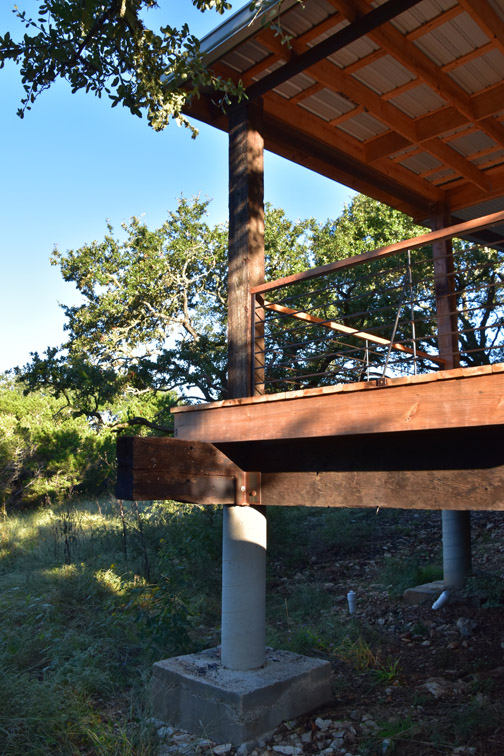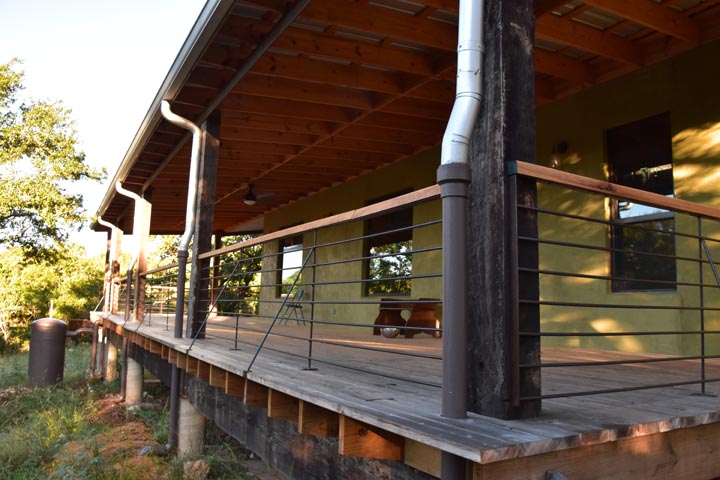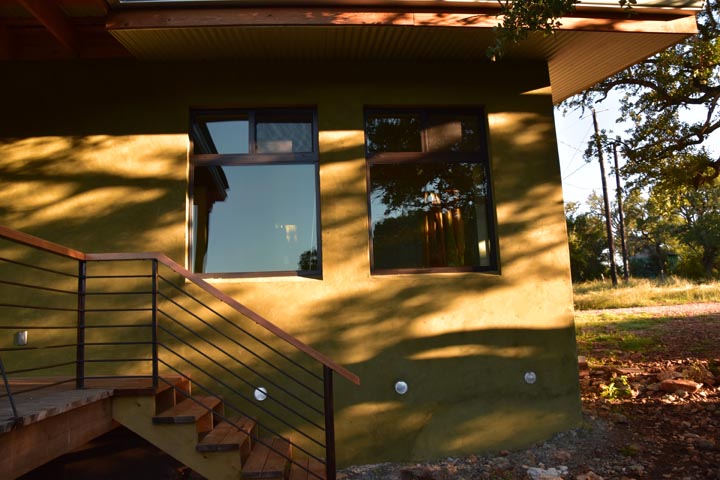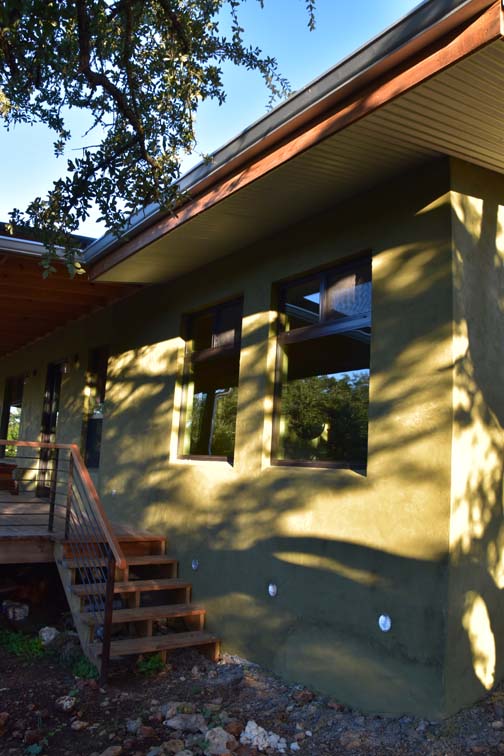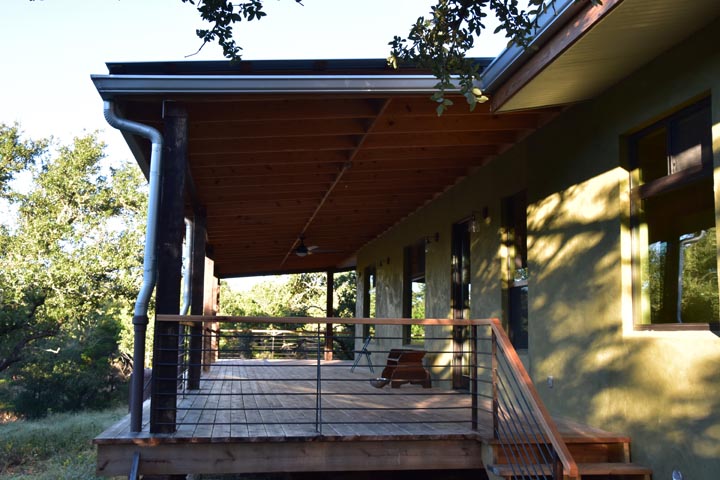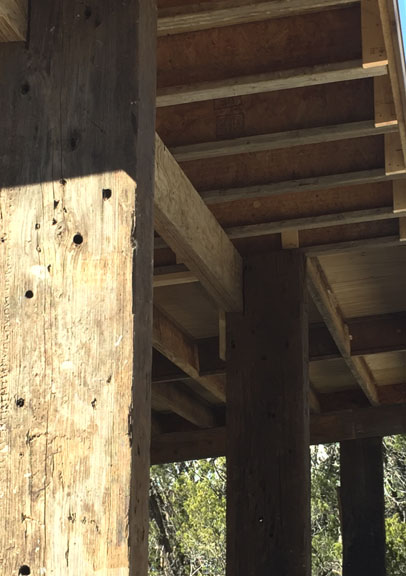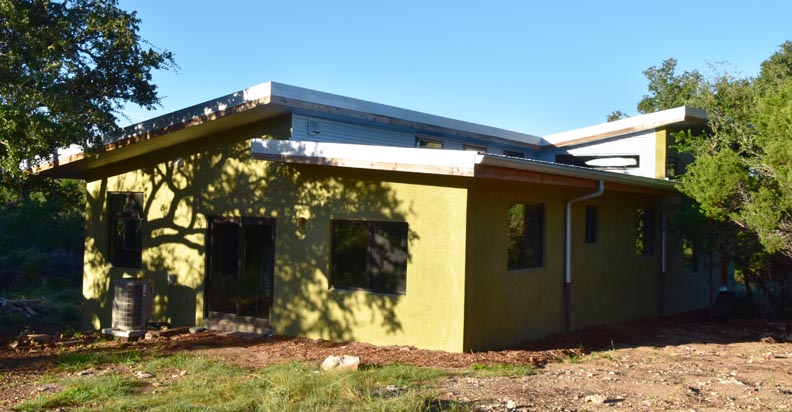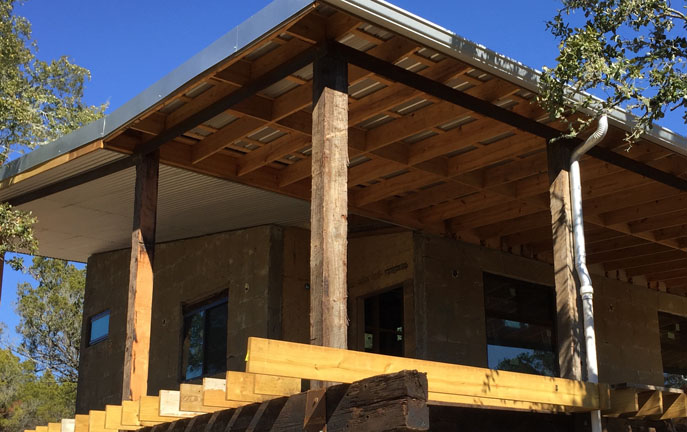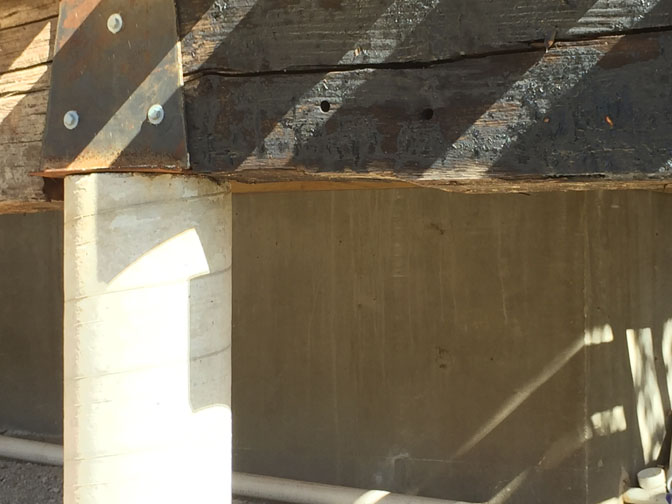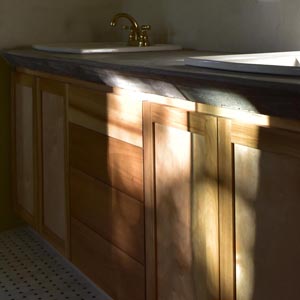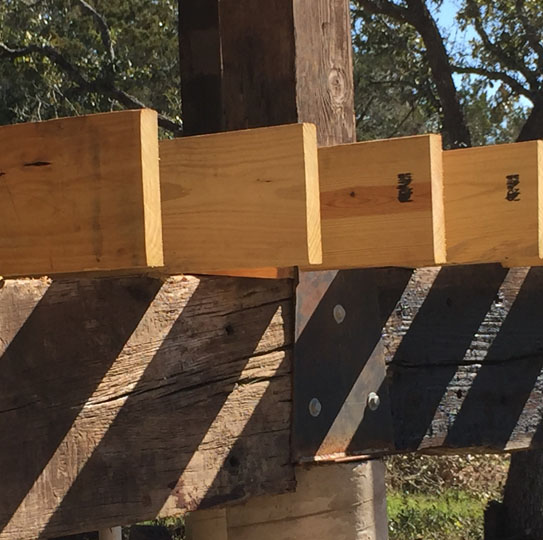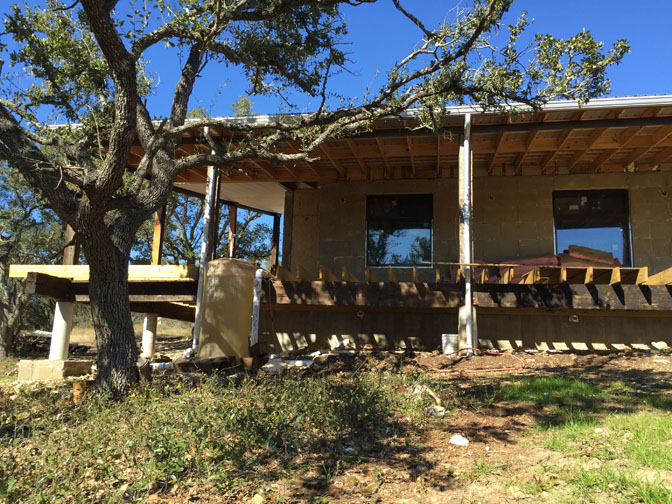 This private residence in nestled among large old oak trees in San Marcos, Texas. The location of the house was carefully chosen avoiding cutting down any of the trees.
Construction will be finished within a few weeks.
The house features reclaimed structural beams from old factories as well as interior doors and window openings. Full house rainwater collection system is located under the house with 20,000 gallons of water ready to use. 4000 square feet of metal roof is used to fill the tanks even during short rains.
ICF walls and 12″ deep roof trusses make the robust envelope of the house. Lots of reclaimed materials add to the sustainability of the house.
12-foot deep porch wraps around two sides of the house giving ample room for outdoor living areas and providing shade during hot summer months.